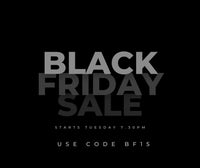 Black Friday deals start Tuesday at 7.30 PM
What are you waiting for our Black Friday deals start at 7.30 pm Tuesday 21st November.
Add to your basket now and put your order through after 7.30 pm tomorrow to qualify.
Use code at checkout BF15
Kerrie x
Start Here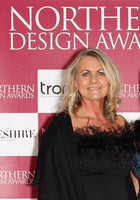 Meet the Owner
Welcome to my website
I have been designing Award winning interiors for over 20 years, I have just won Cheshire Interior Designer Of The Year in the Prestige Central England awards as well as many others.
I created The Interior Co, over 14 years ago with a passion to help make houses feel like homes. I saw a gap in the market to assist people, from designing to planning for a smooth execution supplying everything needed for their project.
I am currently working on a 16-bedroom rehab centre on the Wirral its full of old features and the owners want a hotel feel so I am in my element. We also now offer digital consultations to enable the work to be completed quicker. If you are looking for an Interior Designer and you want an award-winning look contact me on 07500930207 or email info@theinteriorco.co.uk
I am currently working out of Cheshire and Shropshire on my Twenty Fifth Furniture collection which is out now. On my website you can browse through all of my products  Furniture Lighting, Accessories and Art, Gifts and Dowsing plus some Antique Finds which I personally up-cycle or re upholster to create unique Pieces for your amazing homes.
I hope you find what you are looking for but if you need a little more inspiration you can always book a consultation here
Kerrie 
Lets See What Our customers say
Your House is not complete unless Kerrie has done a consultation for you.
As well as a world class interior designer Kerrie is also a property developer and a practical person in nature she looks a value adding too.
I'm so happy with her ideas.

Hayley Forrester
Kerrie has been working on a large design project for me renovating a 17 bed house. She is doing an excellent job which is still ongoing. I will be utilising her services again in the future once this project is complete

Fennella Price
I received my cabinet and I am very pleased with it, it's a lovely colour and just the right size for the room it's going in. The delivery drivers were great nothing was too much trouble.

Diane Bell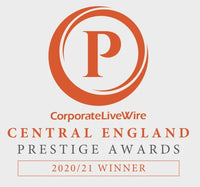 Winner Of Interior Designer Of The Year 2020 - Cheshire
Interior Designer Of The Year - Cheshire
Nov 2020 Central England Prestige Awards
Congratulations Kerrie - You Have Won Interior Designer of the Year! 
It was an absolute pleasure speaking with you today. The judges were impressed with your personal touch, consistency of reviews and community feel. The passion for what you do really comes across and I hope this achievement brings more success during these difficult times. Hopefully things get back to normal soon.

As discussed, I am extremely pleased to announce you have been successful in winning the award for:

INTERIOR DESIGNER OF THE YEAR – CHESHIRE